Touch of Gold Excursion
Adventure Sightseeing Tour
---
Do you want to experience the wonders of the San Francisco Bay up close? Set your sights on the Bay Voyager 90 minute excursion, and venture down the waterfront to world famous Pier 39 in our unique vessel! We will outfit you with foul weather gear (to keep you warm and dry from the occasional splash), and then you will board our 12 passenger vessel to explore under the Golden Gate and Bay Bridges, and along the cityfront and then head back to our homeport for a quick visit to the world famous Pier 39 Sea Lions! No need for binoculars on this trip, we see it all up close! Narrated by your Captain, you'll learn something new about the historic Bay area, and view the waterfront in a way unlike any other! Take photos, make memories and see it all up close. Travel faster, farther and closer to the sights than any tour boat on the bay!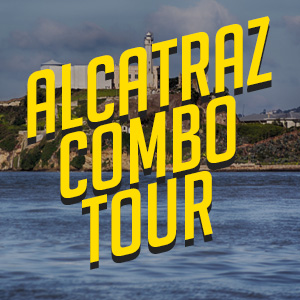 Alcatraz & Touch of Gold Combo
"Touch of Gold" Adventure Sightseeing Tour
---
All the wonder and excitement of the "Touch of Gold" Bay Voyager excursion, plus an in-depth experience of the legendary Alcatraz Island prison compound! This package combines two experiences into one fantastic deal. With this combo package, enjoy both the 90-minute Bay Voyager Excursion departing from Pier 39, as well as a separate guided tour and experience of Alcatraz departing from Pier 33. You'll take one of the Alcatraz Cruises Ferries to Alcatraz Island, where you will learn the complete history of the notorious former prison. Then, during your Bay Voyager excursion, you will explore The Ferry Building, Presidio, and past the Golden Gate Bridge, then back to our homeport for a quick visit to the world famous sea lions, who have made Pier 39 their home since 1989! On this trip, narrated by Captain Charles, you'll learn something new about this historic area, and view the waterfront in a way unlike any other! This is one of the best things to do in San Francisco with children of all ages.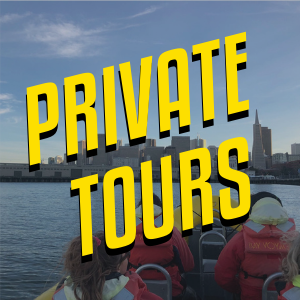 Private Charters Available
---
Need Bay Voyager for something a little bit different? Want to host your next party, get together, or team training on the Bay? We would love to help you make your next event one to remember. Charter by the hour, day, or week, and bring your party to beautiful San Francisco Bay. Charter includes Captain, boat, and fuel, so your private charter experience can be everything you want it to be. Work in film or TV and trying to get the perfect footage of San Francisco Bay? Our seating is removable for access to different angles for shots, and the boat has extra storage and screw down holdings to secure your cameras and equipment. We will make your private excursion like something from a movie. Give us a call now to discuss your private charter options! Advanced reservations required.
View More Info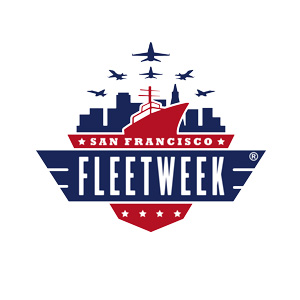 Fleet Week 2019 - October 3-11th
---
Departing and returning to PIER 39 from Gate "I" (as in India) on the west side of the pier down near the Sea Lions. A quick visit with the world famous Sea Lions at PIER 39 and then we head out to the central bay to view the show from just yards away from the designated runway box on the bay. You will be provided Foul Weather gear to keep you warm and dry from the occasional spray. You will not only see the air show from the front row of the bay, you'll feel it as the planes fly so close overhead you will give out a scream in delight! Also included is a short tour of the city front to view the city and some of the many Navy ships that will be visiting San Francisco for Fleet Week.
CANCELLATION POLICY:
While we understand things may happen that lead to unavoidable cancelation we have a limited number of seats and appreciate you understanding our policy on refunds, rescheduling. There is no refund/rescheduling for customers who do not show up or miss for their scheduled departure. We are obligated to all our guests to depart on time so please arrive 30 minutes prior to departure.

REFUND/ RESCHEDULING:
A refund may be made if requested at least five days before the scheduled trip. Tickets can be rescheduled for another date with at least 72 hours' notice and are transferable. Bay Voyager reserves the right to cancel a trip due to unsafe weather conditions or other unforeseen circumstances, in which case a full refund will be issued.