Touch of Gold Excursion (90 Minutes)
Adventure Sightseeing Tour
---
Do you want to experience the wonders of the San Francisco Bay up close? Set your sights on the Bay Voyager 90 minute excursion, and venture down the waterfront to world famous Pier 39 in our unique vessel! We will outfit you with foul weather gear (to keep you warm and dry from the occasional splash), and then you will board our 12 passenger vessel to explore under the Golden Gate and Bay Bridges, and along the cityfront and then head back to our homeport for a quick visit to the world famous Pier 39 Sea Lions! No need for binoculars on this trip, we see it all up close! Narrated by your Captain, you'll learn something new about the historic Bay area, and view the waterfront in a way unlike any other! Take photos, make memories and see it all up close. Travel faster, farther and closer to the sights than any tour boat on the bay!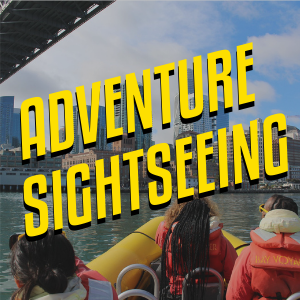 Adventure Waterfront Tour
---
Heading west along the city waterfront towards the Golden Gate Bridge, enjoy your 45 min adventure tour that highlights the earliest parts of San Francisco dating back to the pre-civil war era. Visit where it all began in 1776 at the former Military base, The Presidio, now home to an assortment of businesses and film studios "Lucasfilm". The highlight of this adventure will be our visit at Fort Point, just underneath the Golden Gate Bridge. Begun in 1853, Fort Point is the only civil war fort on the west coast of the united states and luckily, never fired a single cannon in the defense of San Francisco bay. You will also have an opportunity to take the best selfie of your vacation right underneath the south tower of the world famous Golden Gate Bridge.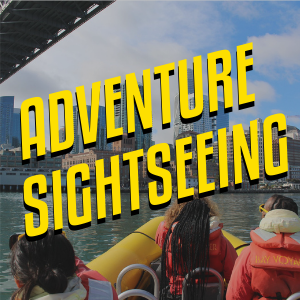 Private Charter Available
---
Reserve our boat exclusively for you and your family or corporate team. Your Choice: We can run the same route including narration just like our popular 'Adventure Sightseeing Tour', or we can adjust the route if you'd like to see something else. Alcatraz, Marin Headlands, Port of Oakland, etc… you don't have to decide now -- just talk to your captain when you board the boat.