Give Us a Call (510) 612-1251
What to bring (recommended):
Pack light, but prepare yourself for a variety of conditions. Bay Voyager will provide everything you need to have a safe, comfortable, and warm adventure. Similar to riding in a convertible luxury car, but instead of a freeway, it's San Francisco Bay.
We suggest but it's not necessary to bring the following items on your trip:
Dress in layers & comfortably (San Francisco bay can be very chilly, even on hot days)
Wool socks
Gloves
Hat and sunglasses
Camera
Sunscreen
Preferred motion sickness remedy
Lip balm (Chapstick, Burt's Bees, etc.)
Cover for (Fancy) shoes
Remember to dress in layers. No one has ever complained about being too hot under the Golden Gate Bridge. Even on the hottest of days, San Francisco Bay can be cold
Dress Comfortably & in Layers!
Even on the hottest of days, San Francisco Bay can be cold!
There is no restroom on board so please use the facilities before we embark on our journey.
We are able to lock up small backpacks and goodies in out dock box during out trip.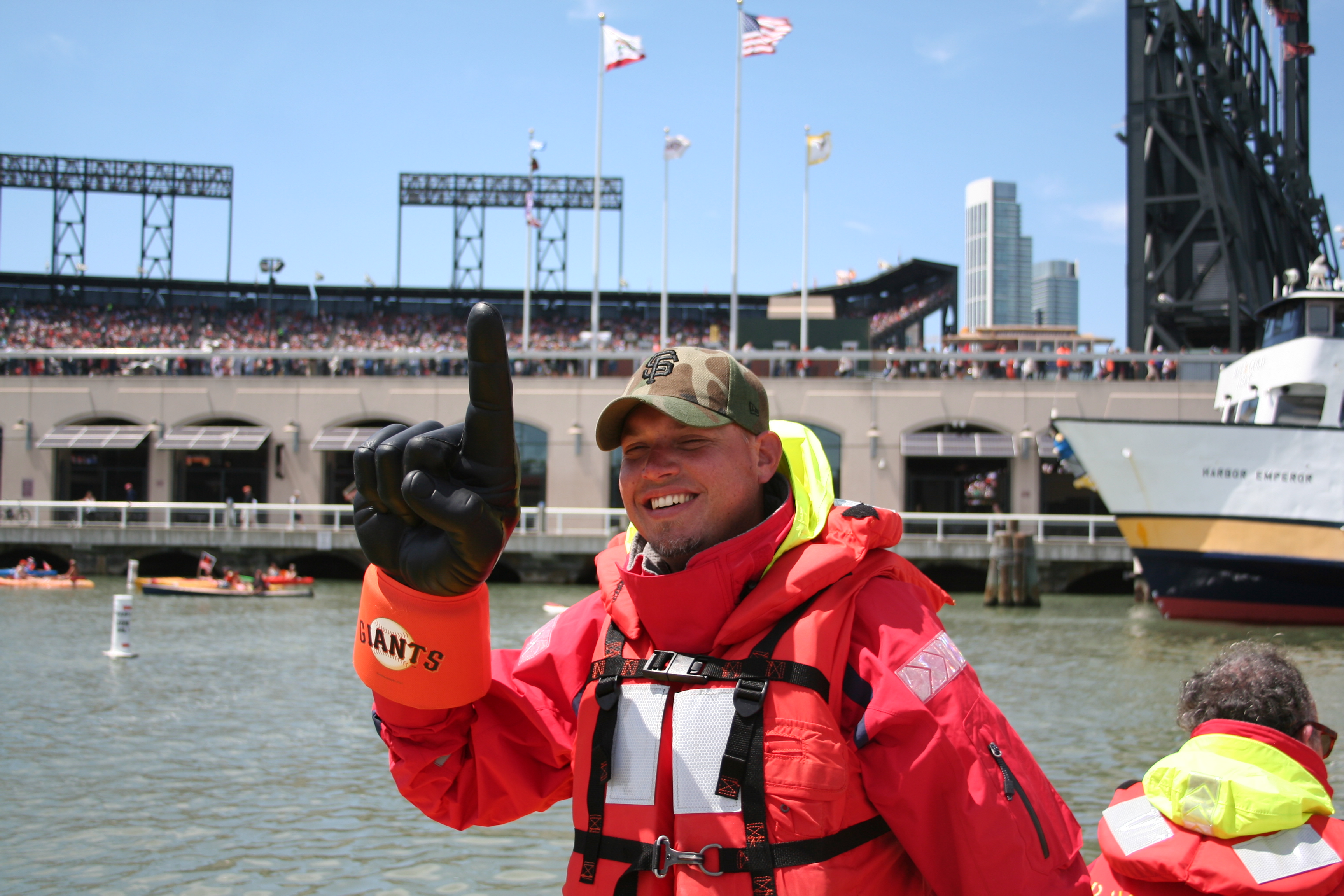 What We Provide
Bay Voyager provides you with the top of the line West Marine waterproof jacket and Helly Hansen rain pants to wear while on board the vessel. The combination of both will help keep you warm and your clothing dry from the occasional bay spray.
Loaner sunglasses (Yellow and awesome!)
Type 1 life jackets. Required to be worn at all times by the USCG.
Best darn tour of the bay!